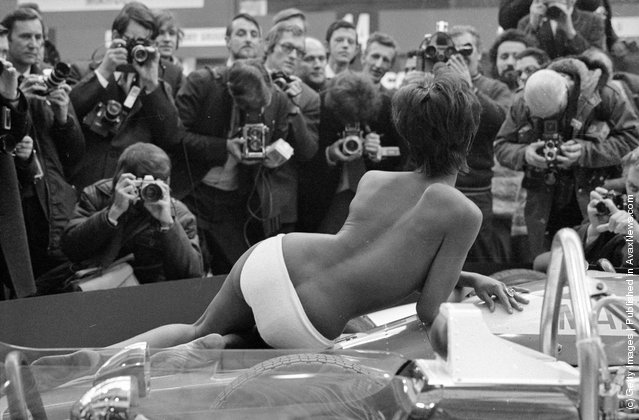 In the noble pursuit of my research on another subject, I stumbled upon this reminder of that era forty-some years ago, when so many boundaries were being broken, or removed. I'd forgotten all about these, but for the purpose of keeping the historical memory alive, I feel compelled to share them. I did say "all off", so don't make the jump unaware.
Things happened quickly in the last half of the sixties. Here's a lovely demure model adorning a Humber Sceptre at the 1965 Earl's Court Show.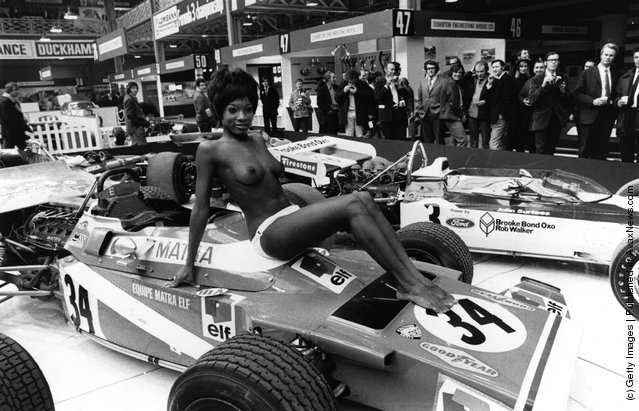 Six years later, there's much less left to the imagination.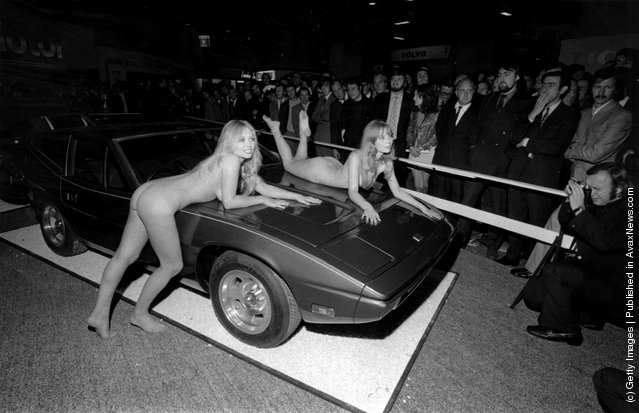 The final barrier was breached at the 1971 Earls Court Show, by Helen Jones and Sue Shaw. It's like so many thing at the time: if it could be be done, it was, even if only once. So where do we go from here? Maybe leaving a bit to the imagination isn't so bad after all?