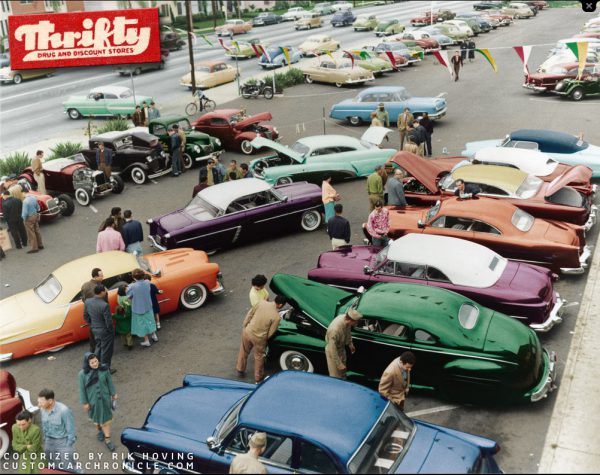 (click on image for full size)
I stumbled unto this, at customcarchronicle.com, and just had to share it. It's a colorized photo of a custom car show organized by the Lords car club in Los Angeles, in 1954, Click on it for full size, and see what a street scene in California in 1954 looked like. Only one foreign car to be seen )MG TD). Twenty years later, that would be very different.
Follow this link for details on the cars.