Get out the Kleenex, because the Leyland P76 is a woeful tale. Like any turkey, its easy to dismiss it wholesale, and it certainly had its shortcomings. But every car has its story, and the P76′s is a lot more complex and compelling than I might have given it credit for. The whole idea of Leyland designing a large car on an American scale, specifically for Australia, gives one a bit of a woozy feeling from the get-go. So maybe better get some Dramamine along with the Kleenex.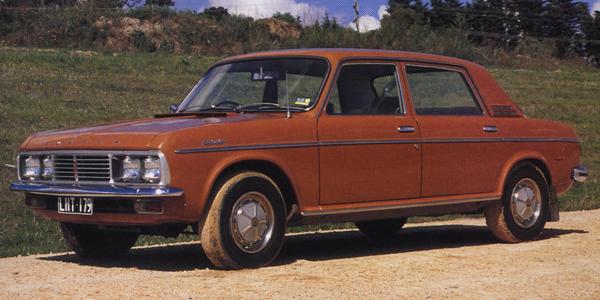 The world of BL is almost a parallel universe, and one a bit challenging to keep track of, especially when it gets to its Austalian and New Zealand operations. Anyway, the P76′s predecessor was the Austin Kimberly/Tasman, a somewhat well disguised BMC 1800 (ADO 17), with a fwd transverse 2.2 L six-cylinder version of the "beloved" E-Series that also powered the Maxi and Allegro back in the UK.
The ADO was a remarkably roomy car, and the Australian version even came with bench seats, to make a six-seater. But the frailties of the E-Series and fwd didn't really work for the Aussies, who preferred the rugged and simple Big Three's iron, suitably localized.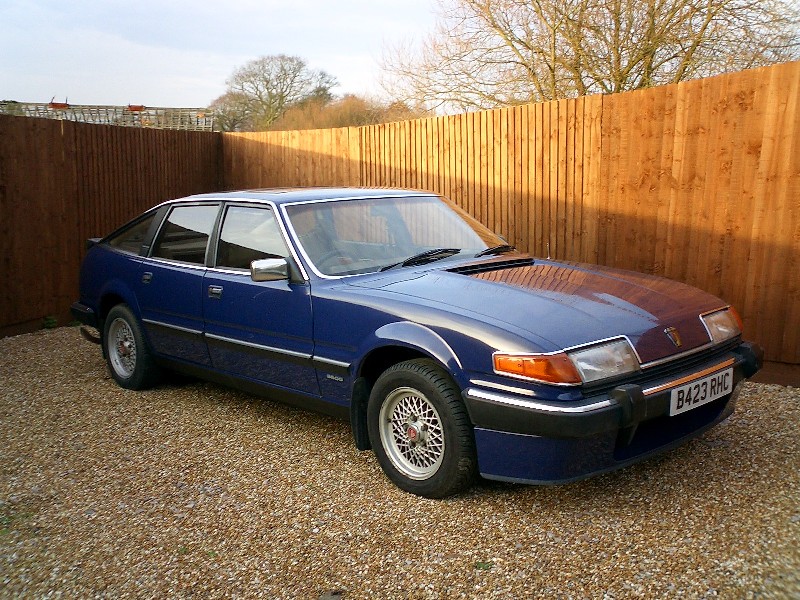 So the ambitious program to create a true competitor for the Holdens, Fords and Chryslers was launched in 1970, codenamed P76. I always wondered how Leyland could afford to create a unique platform, and the answer is they couldn't , and didn't. We'll get to the couldn't afford at the end, but the didn't part has to do with the fact that the P76 shared certain engineering features with with Rover's SD1 (Rover 3500 in US). You remember that fiasco, right? And I'm still looking for one.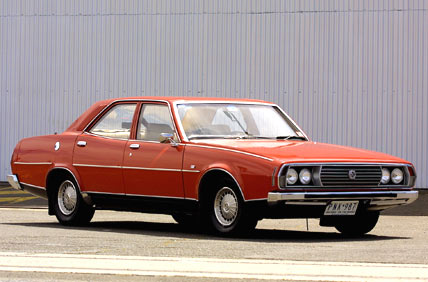 Michelotti, the somewhat uneven Italian designer that Lyeland had used for a number of its cars, was commissioned to design the P76. The result is…well, what do you expect from an Italian trying to design an Australian take on an "American" car? So what does it most remind you of? 1969 Torino? 1971 Satellite? Or?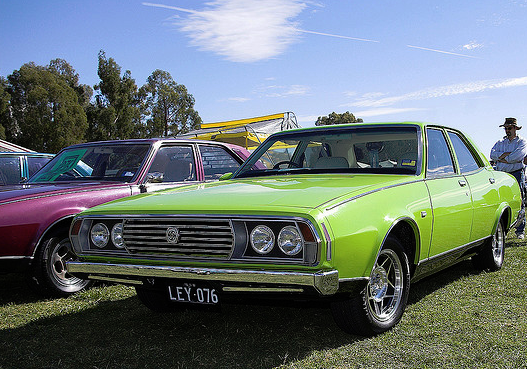 I find myself literally getting sucked into that grille. Wow; Michelotti meets a Plymouth Sebring.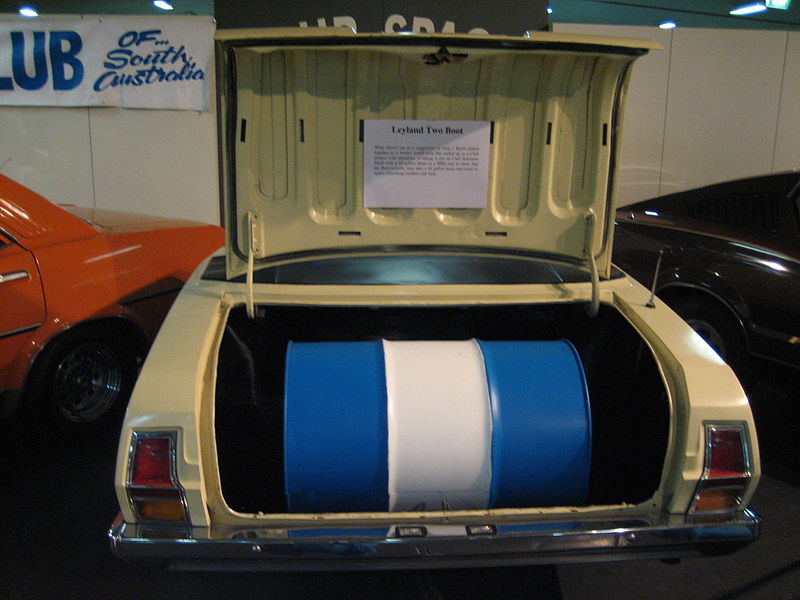 One of the design objectives was a true American-style trunk. The P76′s ability to swallow a 55 gallon (44 Imp. gals) drum became one of the more enduring parts of its legacy.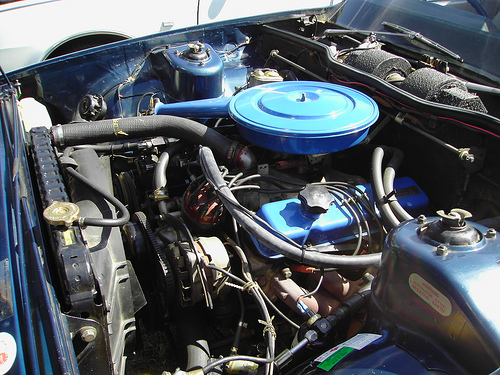 On paper , the P76 really was more advanced than the competition in numerous ways. It had a strut front suspension, rack and pinion steering, disc brakes, and most significantly, it had an aluminum V8. Take that! The P76 weighed some 500 lbs less than the competition. Nothing to sneeze at. What looks like the typical Detroit V8 iron is actually a unique 4.4 liter version of Rover's (ex-Buick) 3.5 liter V8. With a taller deck, it swung a longer stroke, and was rated at 200 easy horses. The six cylinder was an enlarged version of the Kimberly's six, with 2.6 liters. Let's skip that.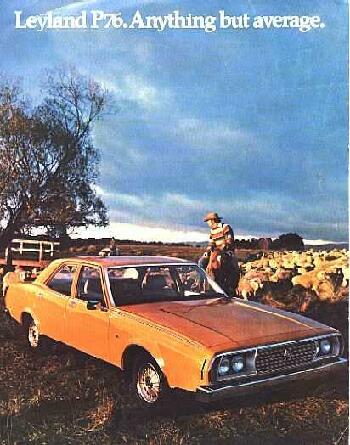 Touted as "Anything but Average", the P76 won Australia's Car of the Year in 1973. Expectations, and initial demand was high. You know where this is going. A combination of supplier problems, poor assembly quality, the first energy crisis, and failure to live up to high expectations all conspired in the P76′s rapid implosion. Within some two years and 18k cars, the lines were shut, and Leyland Australia was mostly bust, except for some local production of the Mini and Mini Moke.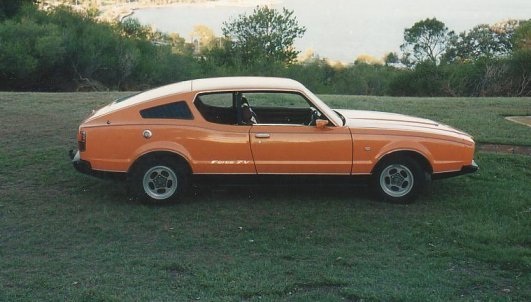 In addition to the sedan, a coupe, the Force 7, was also developed, featuring a genuine hatchback, no less. Rather oddly proportioned for its size and intended mission, the Force 7 was aborted after some sixty or so were built. Of those all but eight or nine were sent straight to the crusher. The remaining eight were auctioned off, and spend their happy and pampered lives appearing at car shows. Must keep the memory alive.