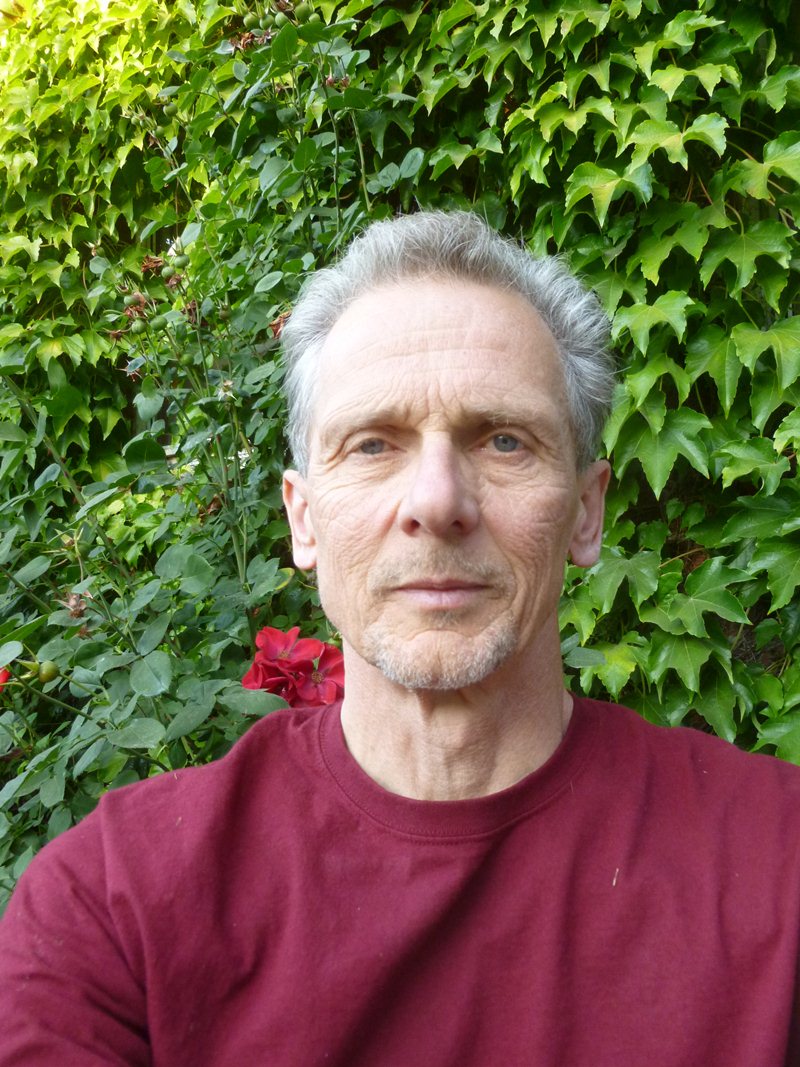 Paul Niedermeyer : Founder/Executive Editor
Former Managing Editor of TTAC (thetruthaboutcars.com), Paul has transformed a lifelong passion into Curbside Classic. Numerous previous careers included a stint in television, where he was one of the founders and an executive of the Spanish-language network Telemundo. Fed up with corporate life, Paul moved his family to Eugene, Oregon in 1993.
On a walk in 2009 he encountered a battered 1972 Cadillac that inspired a story; the light bulb lit and his mission was now clear: to document and write about the old cars still plying the streets, before they're all gone. Curbside Classics became a regular and popular series at TTAC. In February of 2011, he founded Curbside Classic to create a home for writers and readers that share a similar interest for everything automotive, but most of all older cars and history.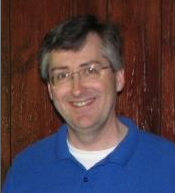 Jim Cavanaugh - Senior Editor: is a lifelong car nut.  As a child, he never understood why the other kids would rather play somewhere other than in a car.  As a teen, he decided that if he traded frequently enough, he could eventually own one of everything.  When this plan revealed itself as impractical (it happened while spitting out rust during replacement of his fourth exhuast system in two years), he augmented his experiences by reading every source of car-related material he could get his hands on, while always trying to own and drive interesting cars.  He somehow looked up from cars long enough to get married and have three children who are now in high school and college.  When Jim is not thinking or writing about cars, he practices law in Indianapolis, Indiana, where he is always on the lookout for another Curbside Classic.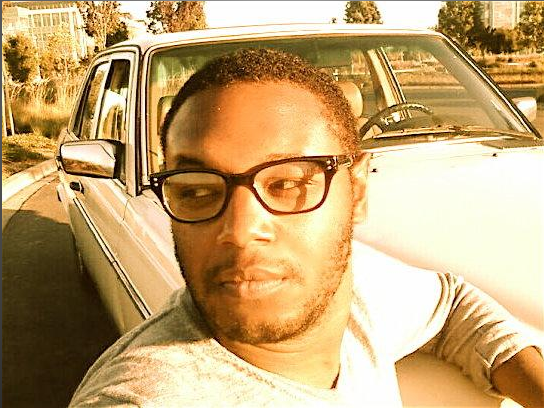 Laurence Jones – Senior Editor: "Some men are Baptists, others Catholics, Laurence Jones is an Oldsmobile Man. Kind of. It's been awhile since he's actually owned one. Grandson of a San Jose, California Ford plant worker and nephew to an Oldsmobile Dealership parts manager, there's no surprise his first word was "car" instead of identifying his parents. Stories about how cars past and present became members of the family made him see cars as more than mere hunks of metal.
Growing up an only child with a Car & Driver subscription, his best friends became the cars on those pages and on the street. With the snap of one particular 1964 Buick LeSabre Convertible 2 years ago, a new obsession was born: Viewing the automobile as a work of art and a commentary on the society that produces and consumes such work."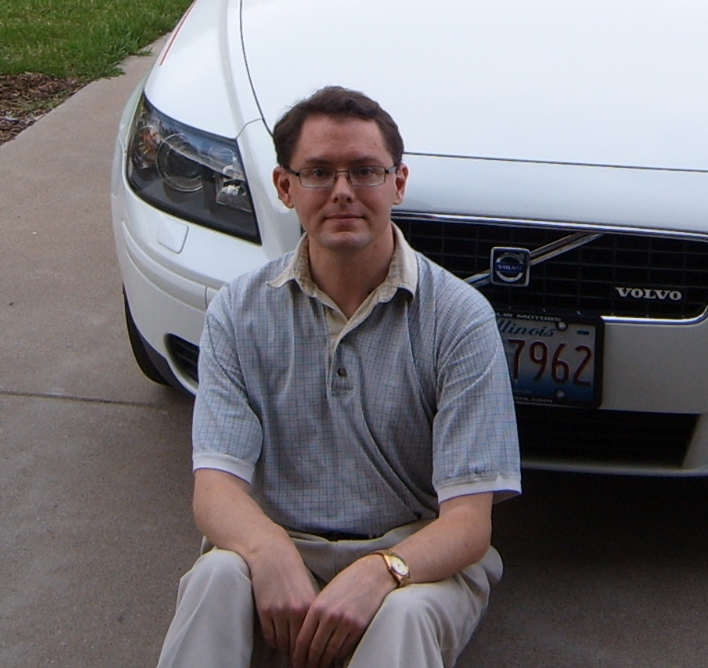 Tom Klockau – Senior Editor: Tom Klockau has had an obsession with cars ever since he could identify one. Having parents who owned such cool cars as a 1951 Porsche 356 and 1973 Volvo 1800ES didn't hurt. From kindergarten through middle school, he frequently got in trouble for drawing cars during class, and entertained fellow classmates on field trips by identifying every car that went by. He grew up with many Volvo 240s and 740s and became a lifelong Volvo fan. He is on his third one, but can appreciate just about anything on wheels. Frequent trips to car dealerships, classic car shows and cruise-ins are a must to this day. He is a lifelong resident of Northwest Illinois.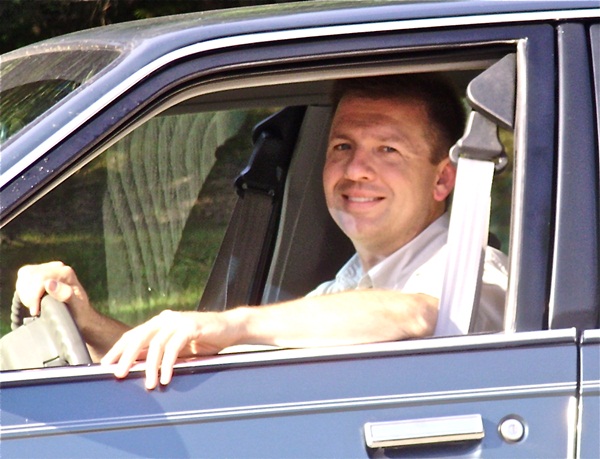 Jason Shafer – Senior Editor:  Jason was born in Cape Girardeau, Missouri, and has spent his entire life in the Midwest.  From a very early age, he annoyed his parents by being able to name nearly every car on the road and always wanting to stop by the lots of car dealers to see what sorts of finds there were.  This problem continues today, much to the chagrin of his wife. He has been accused of being able to see over and through buildings if anything automotive is parked on the other side.  Few realize how this supernatural ability has yielded some unusual discoveries, such as an '81 Chrysler LeBaron with a factory police package.
Currently living in Jefferson City, Missouri, Jack is a civil engineer by day.  He knows he is fortunate enough to cover a lot of territory in his life to aid in his never ending quest to find what is lurking in the backyards and fence rows of America.
.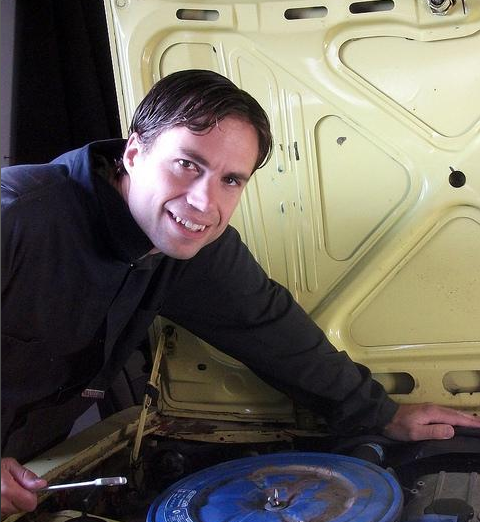 .
David Saunders – Senior Editor: Dave has been told that he was born a car nut. Well before he could read or perhaps even walk, he could identify any car on the road which was quite astonishing to his parents. Previously there had been no history of any interest in cars beyond transportation in his family. A self confessed car-aholic, he is slightly embarrassed to admit to owning over thirty vehicles so far. Highlights include building a Lotus Seven style car, rare over here Reliant Scimitar GTE, and a handful of Russian SUVs. After an oil market fueled boom a few years ago in home province of Alberta, Dave noticed that a lot of the older vehicles were leaving the streets at an alarming rate and decided to capture them before they were all gone. He has taken a particular interest in vehicles more unique to the Canadian market.
.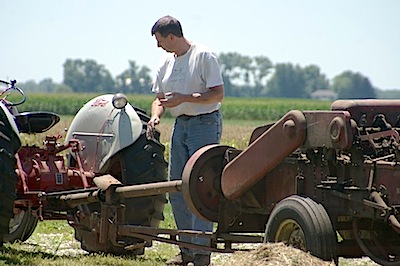 Ed Stembridge – Tech Guru and Contributing Editor: An industrial designer by education, Ed has worked in product design, "old" and new media development and brand management for businesses ranging in size from his own consultancy (one employee) to the Fortune 50 company (150,000+ employees) where he currently manages product branding for an extensive line of earthmoving machines and related equipment.
Ed's father was a submarine diesel engine mechanic during Korea, and was constantly fixing or repairing one of the well-used family vehicles in Ed's formative years. When his Dad's 1971 Vega was given to Ed in high school, Ed quickly began learning these skills as well, and keeps them well sharpened to this day. The father of two grown sons and still married to his first wife, Ed and his family moved from an Atlanta, Georgia suburb to a small farm in The Middle West in late 2001 where his attempts at small-scale farming regularly provide entertainment to the local "real" farmers. His sons both learned to drive in the same 1969 F-100 Ed did many years ago.
Ed is thankful for the opportunity to write for CC (as well as maintain the site back-end), as it gives him a great outlet for sharing stories about the cars he's owned or run across in his travels.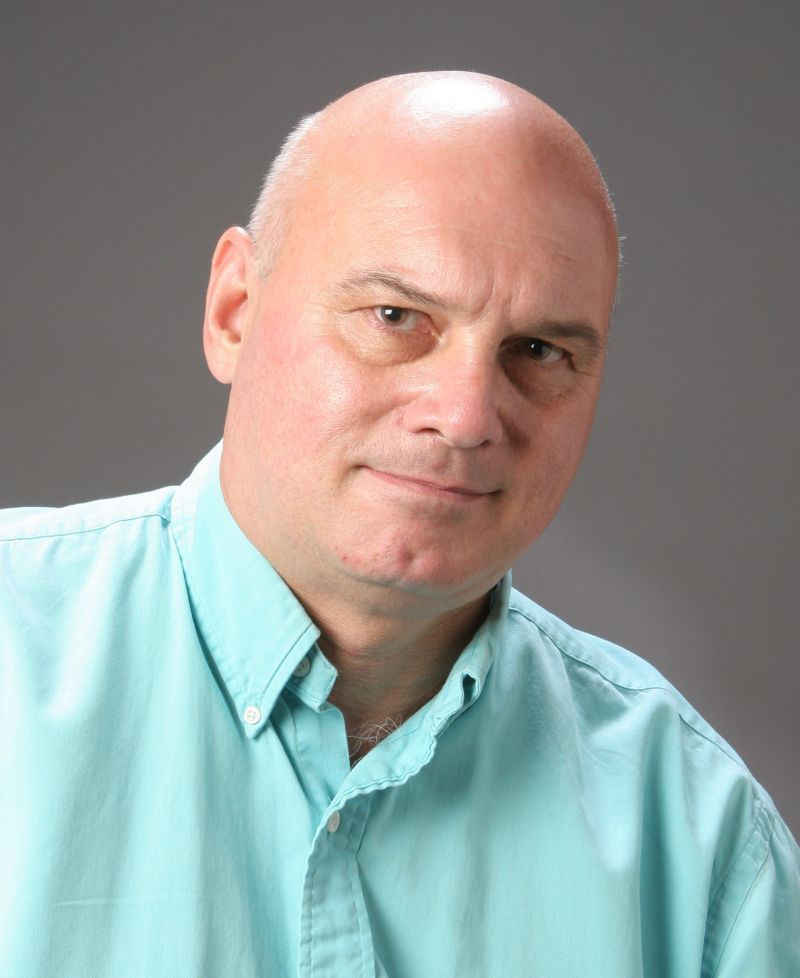 Tony LaHood  – Copy Editor/Contributor:  Growing up around Peoria, Illinois—not exactly the center of the automotive universe—Tony nevertheless found ways to indulge his total, uncontrollable and utterly irrational passion for cars. His high holy days usually fell in late October; at a time when most of his contemporaries were looking forward to trick-or-treating, he couldn't wait to visit the local showrooms to scrutinize the next year's models and fill his bag with catalogs for every make and model.
Wanting never again to hear the words "wind chill factor", Tony moved to Southern California in 1980 and went to work as an advertising copywriter on the Hyundai account. After unsuccessfully pitching the tagline, "The relentless pursuit of adequacy", he went on to work as a creative director and writer on Olds, Land Rover, Mazda and Kia. His non-automotive campaigns have sold everything from consumer electronics to real estate developments to cemetery plots. Tony currently works as a freelance copywriter and voiceover talent, and performs comedy and improv on various Orange County stages.
Tony keeps us looking professional, by checking and editing almost everything that goes up here at CC, and for that we are all grateful.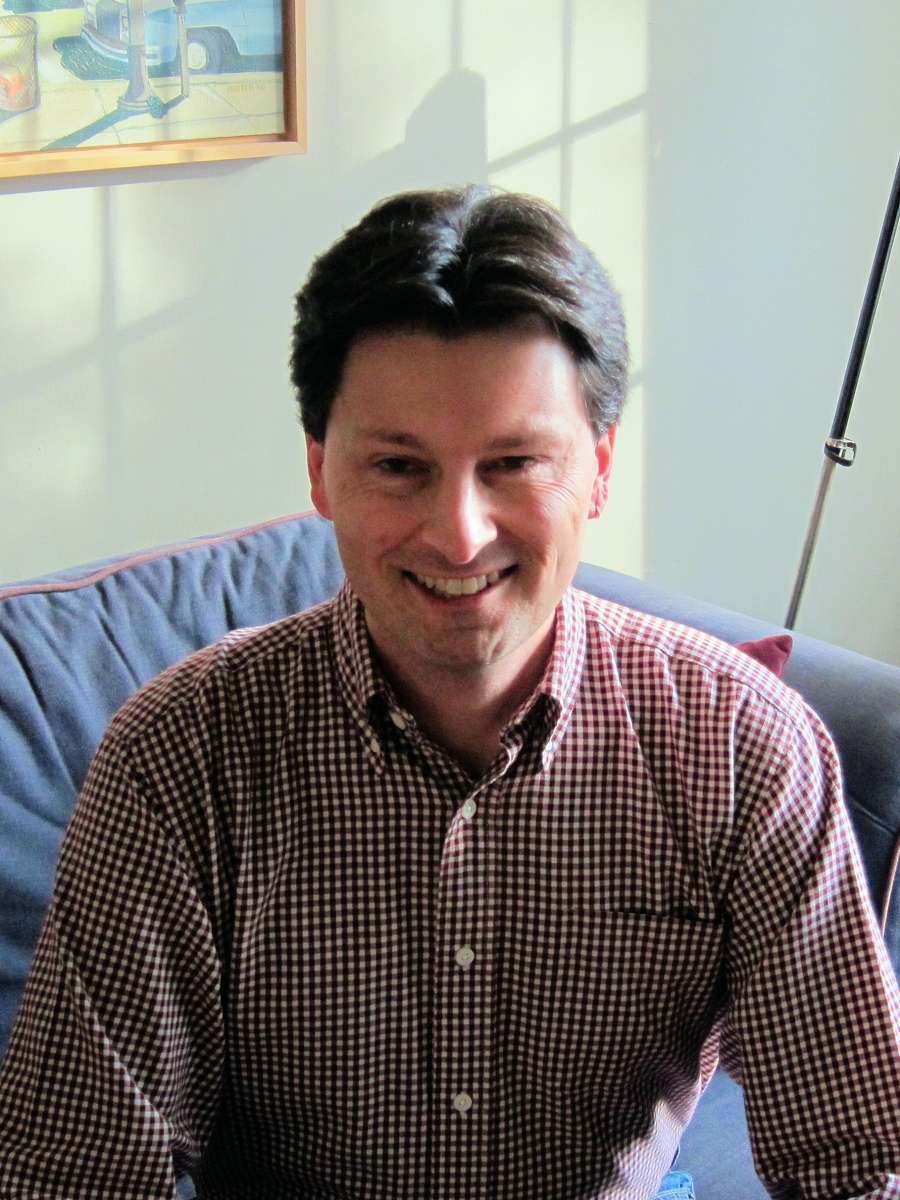 Jim Grey – Contributing Editor: A lifelong Hoosier, Jim is also a lifelong car spotter. He got his start as a boy in the very late 1960s, sitting on the front stoop watching the cars go by and accurately identifying every one. He envied the boy up the street whose dad sold cars and brought a different demonstrator home every night. He could tell you what car sat in the garage of every neighbor within a three-block radius. He would tell you, if you didn't stop him. It brings him tremendous joy to find cars that were common during his youth still on the road today. Jim makes software for a living and scratches his itch to write about non-car-related topics on his personal blog at http://blog.jimgrey.net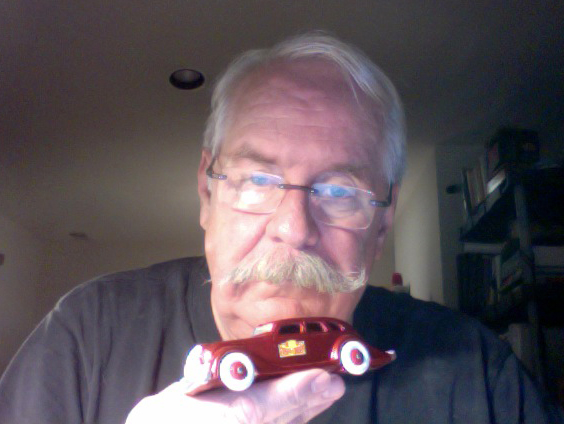 Kevin Martin – Contributing Editor: Kevin Martin is an old fart that began his fascination with cars right from the git-go. My aunt tells me that when two, I sat up in bed and announced "my new Nash!" That was for my father's new 1950 Nash bathtub. I have been trying to atone for that sin ever since.
After graduating from the Institute of Design at Illinois Institute of Technology (IIT), I designed professional broadcast products for CBS Labs in Stamford, CT; Snowmobiles and other recreational products for John Deere at Henry Dreyfuss Assoc in NYC; Amtrak passenger cars beginning with the Amfleet and Bi-level cars in the mid 70s; and corporate and free lance passenger railcar design ever since. On a job for BART in San Francisco in 1980 I took the opportunity to attend the Bondurant School of High-Performance Driving at Sears Point, CA and was the fastest and most consistent in my class. From then on I crewed on various race teams including Bilstein Rabbits but wisely never attempted to campaign a car myself. You can't do that crap and send both of your kids to private colleges.
I currently live in Salt Lake City, UT, but have worked in Dulles, VA for the past ten years where I helped to design and install the Automatic People Mover (APM) at Dulles International Airport. The APM has now been running for two years and I am looking forward to getting back to SLC. when I retire.

Brendan Saur – Contributing Editor: Brendan has been into cars ever since he got his 1st car model, a 1/18 scale blue VW Beetle at age 3. His love for cars grew as he started attending auto shows at age 4, collecting brochures, and naming every car on the road. As a young child, every trip he'd accompany his mom on to the Chrysler-Plymouth-Jeep-Dodge dealer would result in walking out with a brochure for every model available. He has since greatly added to this collection, purchasing vintage brochures of older years. Because of all these excellent brochures, Chrysler products are his area of expertise. This isn't to say that he can't take interest a GM, Ford, or anything else on the road.
 
Growing up with an Oldsmobile-loyalist grandfather broadened his knowledge and expanded cars to an emotional part of Brendan's life. Every Oldsmobile makes him think of the times he spent with his loving grandfather. Cars have had an impact on his life like nothing else has. They are always on his mind and in his heart.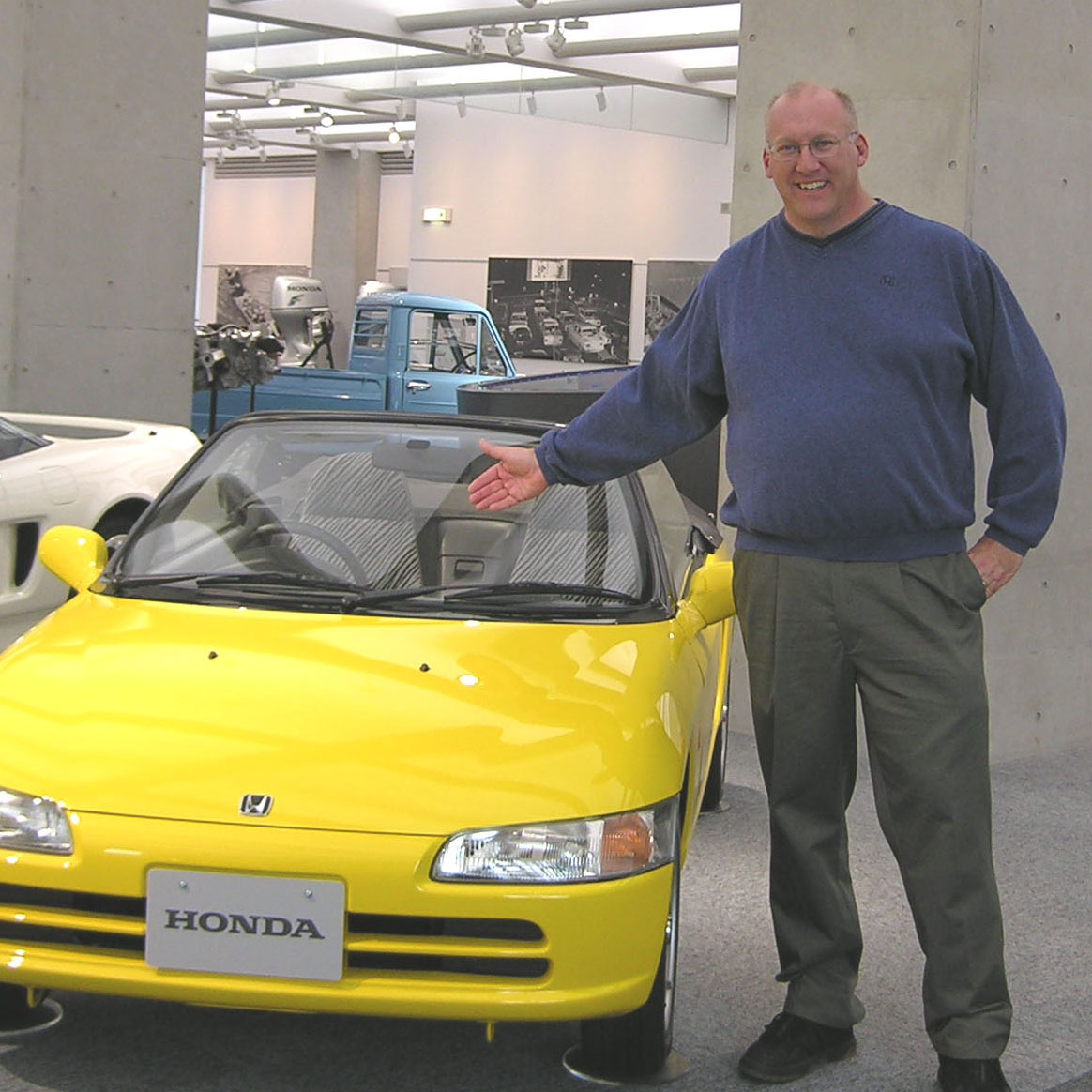 Dave Skinner – Contributing Editor: Dave is a third generation car nut, as chronicled in his first CC post, "Cars of My Grandfather." His automotive tastes are rather unique, as he has his Grandfather's interest in the unusual, combined a frugality inherited from his father. This has led to some interesting automotive purchases over the years, including a 1979 Ford Fiesta, 1982 Chevy Citation X-11, and 1987 Merkur Scorpio.
Over the years, Dave has worked as a truck driver, mechanic, emissions instructor and technical writer. Currently, he works in the LA area for a major automotive manufacturer. Living here exposes him to many Curbside Classics, including the occasional 1970's Japanese or European survivor. His job also takes him to Japan from time to time, where he has captured several interesting US and Japanese Curbside Classics.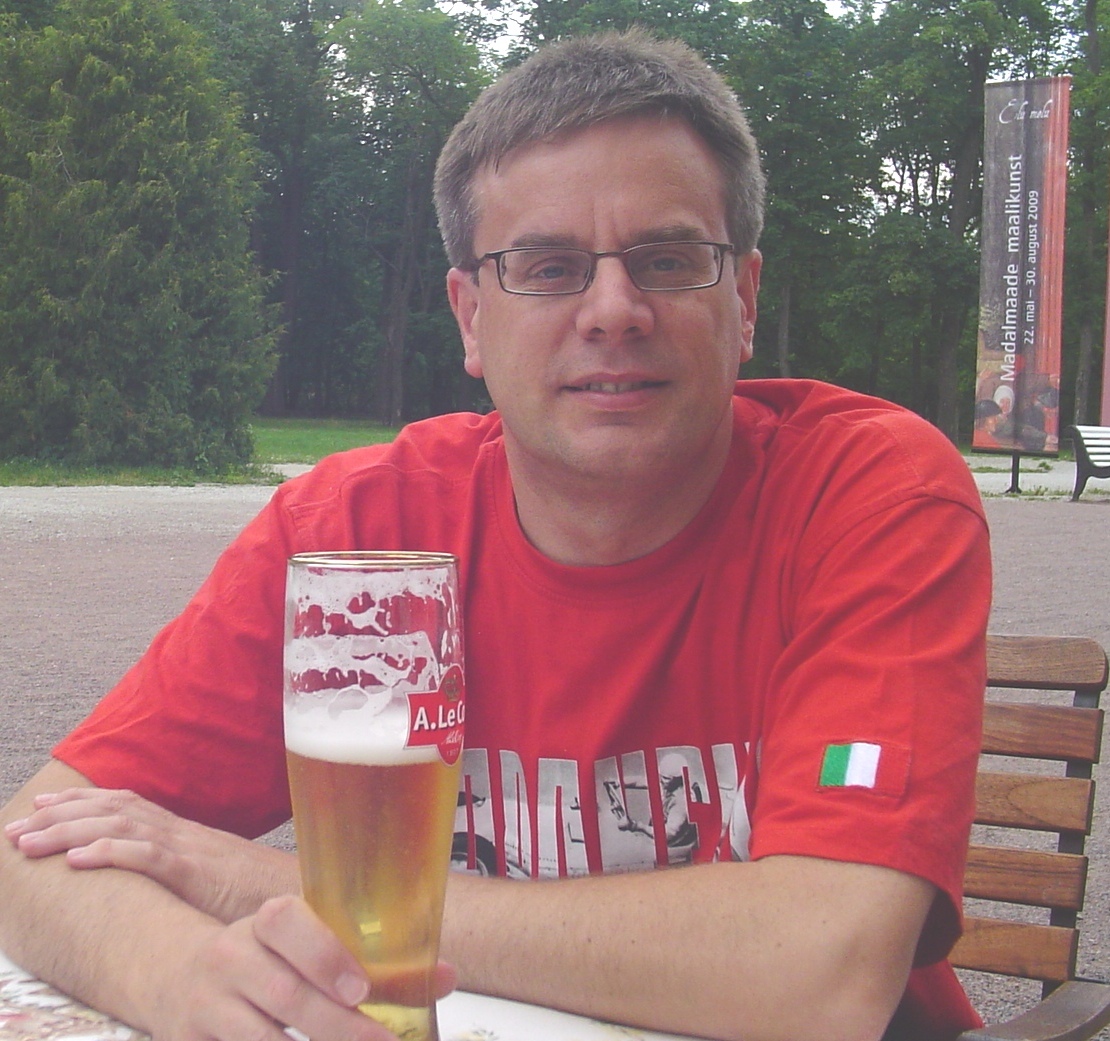 Roger Carr – Contributing Editor:  Roger lives in the UK and has suffered from being a car nut for many years. He graduated in Engineering from Coventry University, which is the nearest equivalent England has to Detroit. Coventry no longer builds any cars, but is still the engineering base for Jaguar and the University building names read like the list of exhibitors at the 1948 London Motor Show……
Roger's main interest in this forum is to recall the mainstream but now less well remembered European cars and light commercials of the 1960s, 70s and 80s, but reserves the right to go "off piste" from time to time, to cover such things as the Mazda MX-5. He is also very interested in the British Leyland story, from Morris and Austin to the End, and is a volunteer guide and explainer for visitors to Nuffield Place, the home of William Morris, Viscount Nuffield, from 1933 to 1963.
He drives a Ford Fiesta and keeps a 1990 Mazda MX-5 for the summer weekends. The first car he crashed was an Austin miniMetro.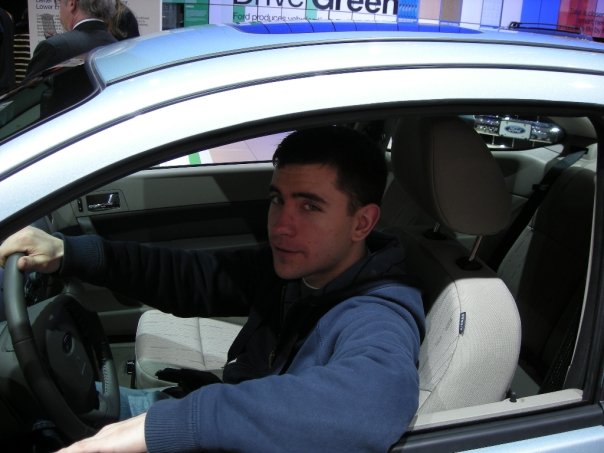 Edward Snitkoff  – Contributing Editor:  Born and raised in the massive suburban sprawl that is the Mid-Hudson Valley, Ed was always surrounded by cars of all shapes and sizes. When he wasn't stuck in front of a screen playing video games or watching the television, he was out in the car with his dad, always talking about how he could get a great deal on a future car he was never going to buy. While studying at SUNY Albany and The College of St. Rose, he acquired understanding of how social, political, and cultural events shape the vast country that is the United States, and does not hesitate to apply this information to the automotive world. He is still suffering from the little known condition "Taurus-itis," which is the pathological infatuation of all things related to Ford's sedan, past and present. Currently, there is no cure.