Curbside Classic is dedicated to the pursuit of documenting the older cars still on our streets, as well automotive history in general. A more detailed description of our mission and site is here. CC began in February of 2011, and has grown rapidly since then, attracting hundreds of thousands of Unique Visitors per month from around the globe. Here are some of the individuals who help make CC possible:

Paul Niedermeyer : Founder/Publisher/Executive Editor

Paul has transformed a lifelong passion of checking out interesting cars parked on the street into Curbside Classic. Fed up with corporate life after a stint in television, Paul moved his family to Eugene, Oregon in 1993. On a walk in 2009 he encountered a battered 1972 Cadillac that inspired a story; the light bulb lit and he began to document and write about the old cars still plying the streets. Curbside Classics became one of the most popular series at TTAC.com, and in February of 2011, he founded CurbsideClassic.com to create a home for writers and readers that share a similar interest for everything automotive, but most of all older cars and history.
Regular Contributors and Editors (listed alphabetically):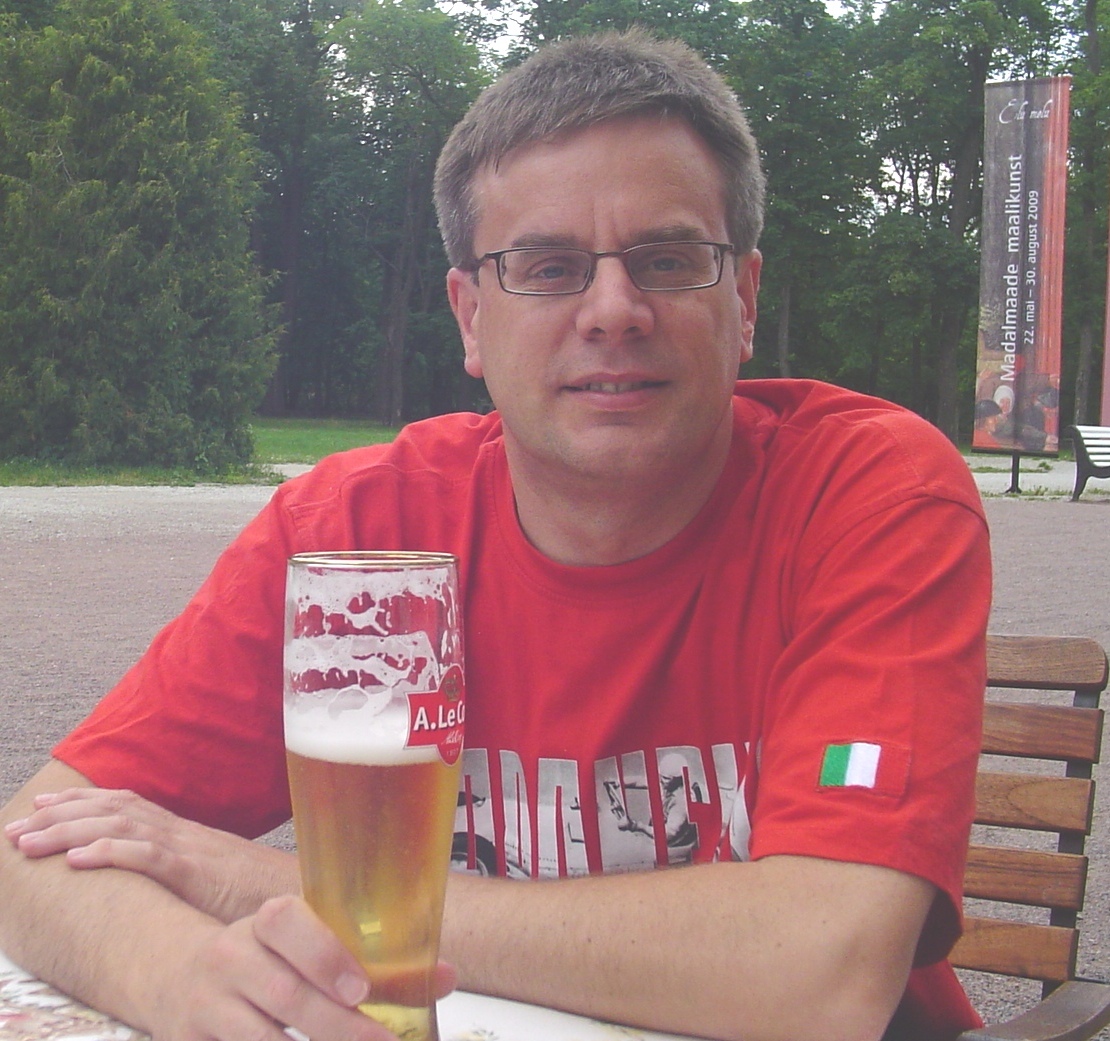 Roger Carr: Senior Editor
Roger lives in the UK and has suffered from being a car nut for many years. He graduated in Engineering from Coventry University, which is the nearest equivalent England has to Detroit. Coventry no longer builds any cars, but is still the engineering base for Jaguar and the University building names read like the list of exhibitors at the 1948 London Motor Show……
Roger's main interest in this forum is to recall the mainstream but now less well remembered European cars and light commercials of the 1960s, 70s and 80s, but reserves the right to go "off piste" from time to time, to cover such things as the Mazda MX-5. He is also very interested in the British Leyland story, from Morris and Austin to the End, and is a volunteer guide and explainer for visitors to Nuffield Place, the home of William Morris, Viscount Nuffield, from 1933 to 1963.
He drives a Ford Fiesta and keeps a 1990 Mazda MX-5 for the summer weekends. The first car he crashed was an Austin miniMetro.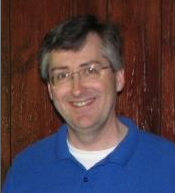 Jim Cavanaugh, Senior Editor:  As a child, he never understood why the other kids would rather play somewhere other than in a car.  As a teen, he decided that if he traded frequently enough, he could eventually own one of everything.  When this plan revealed itself as impractical (it happened while spitting out rust during replacement of his fourth exhuast system in two years), he augmented his experiences by reading every source of car-related material he could get his hands on, while always trying to own and drive interesting cars.  He somehow looked up from cars long enough to get married and have three children who are now in high school and college.  When Jim is not thinking or writing about cars, he practices law in Indianapolis, Indiana, where he is always on the lookout for another Curbside Classic.
Tom has had an obsession with cars ever since he could identify one. Having parents who owned such cool cars as a 1951 Porsche 356 and 1973 Volvo 1800ES didn't hurt. From kindergarten through middle school, he frequently got in trouble for drawing cars during class, and entertained fellow classmates on field trips by identifying every car that went by. He grew up with many Volvo 240s and 740s and became a lifelong Volvo fan. He is on his third one, but can appreciate just about anything on wheels. Frequent trips to car dealerships, classic car shows and cruise-ins are a must to this day. He is a lifelong resident of Northwest Illinois.
Jason was born in Cape Girardeau, Missouri, and has spent his entire life in the Midwest.  From a very early age, he annoyed his parents by being able to name nearly every car on the road and always wanting to stop by the lots of car dealers to see what sorts of finds there were.  This problem continues today, much to the chagrin of his wife. He has been accused of being able to see over and through buildings if anything automotive is parked on the other side.  Few realize how this supernatural ability has yielded some unusual discoveries, such as an '81 Chrysler LeBaron with a factory police package.
Currently living in Jefferson City, Missouri, Jack is a civil engineer by day.  He knows he is fortunate enough to cover a lot of territory in his life to aid in his never ending quest to find what is lurking in the backyards and fence rows of America.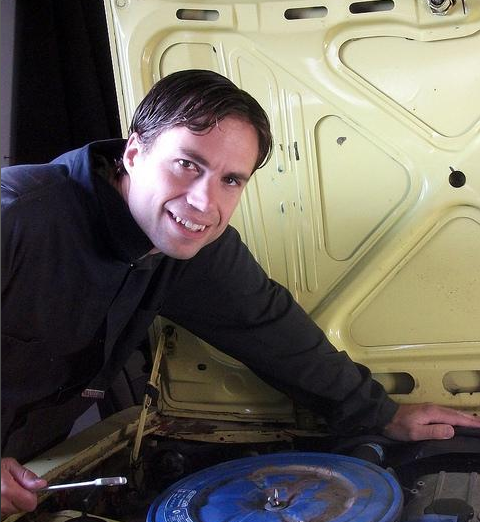 David Saunders: Senior Editor  
Dave is a self confessed car-aholic, he is slightly embarrassed to admit to owning well over thirty vehicles so far. Highlights include building a Lotus Seven style car, rare over here Reliant Scimitar GTE, and a handful of Russian SUVs. Located in Southern Alberta he has taken a particular interest in vehicles more unique to the Canadian market.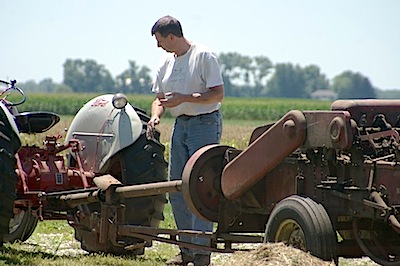 Ed Stembridge:  Contributing Editor
An industrial designer by education, Ed lives on a small farm in The Middle West where his attempts at small-scale farming regularly provide entertainment to the local "real" farmers. His sons both learned to drive in the same 1969 F-100 Ed did many years ago.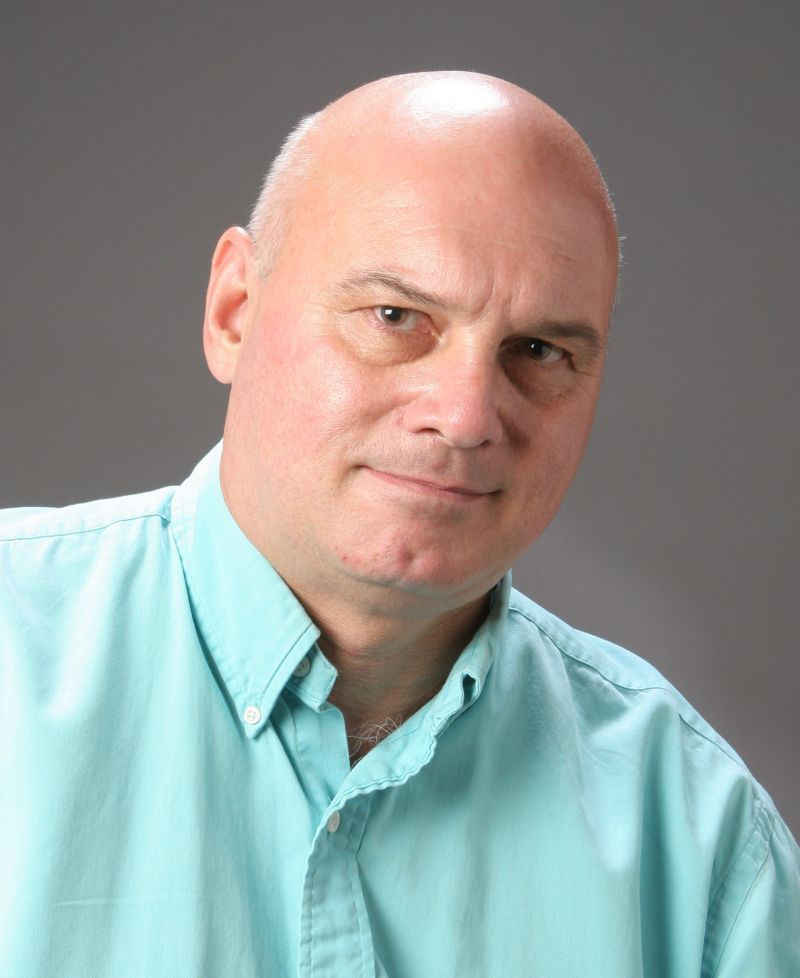 Tony LaHood: Copy Editor/Contributor
Growing up around Peoria, Illinois—not exactly the center of the automotive universe—Tony nevertheless found ways to indulge his total, uncontrollable and utterly irrational passion for cars. His high holy days usually fell in late October; at a time when most of his contemporaries were looking forward to trick-or-treating, he couldn't wait to visit the local showrooms to scrutinize the next year's models and fill his bag with catalogs for every make and model.
Wanting never again to hear the words "wind chill factor", Tony moved to Southern California in 1980 and went to work as an advertising copywriter on the Hyundai account. After unsuccessfully pitching the tagline, "The relentless pursuit of adequacy", he went on to work as a creative director and writer on Olds, Land Rover, Mazda and Kia. His non-automotive campaigns have sold everything from consumer electronics to real estate developments to cemetery plots. Tony currently works as a freelance copywriter and voiceover talent, and performs comedy and improv on various Orange County stages.
Tony keeps us looking professional, by checking and editing almost everything that goes up here at CC, and for that we are all grateful.
A lifelong Hoosier, Jim is also a lifelong car spotter. He got his start as a boy in the very late 1960s, sitting on the front stoop watching the cars go by and accurately identifying every one. He envied the boy up the street whose dad sold cars and brought a different demonstrator home every night. He could tell you what car sat in the garage of every neighbor within a three-block radius. He would tell you, if you didn't stop him. It brings him tremendous joy to find cars that were common during his youth still on the road today. Jim makes software for a living and scratches his itch to write about non-car-related topics on his personal blog at http://blog.jimgrey.net.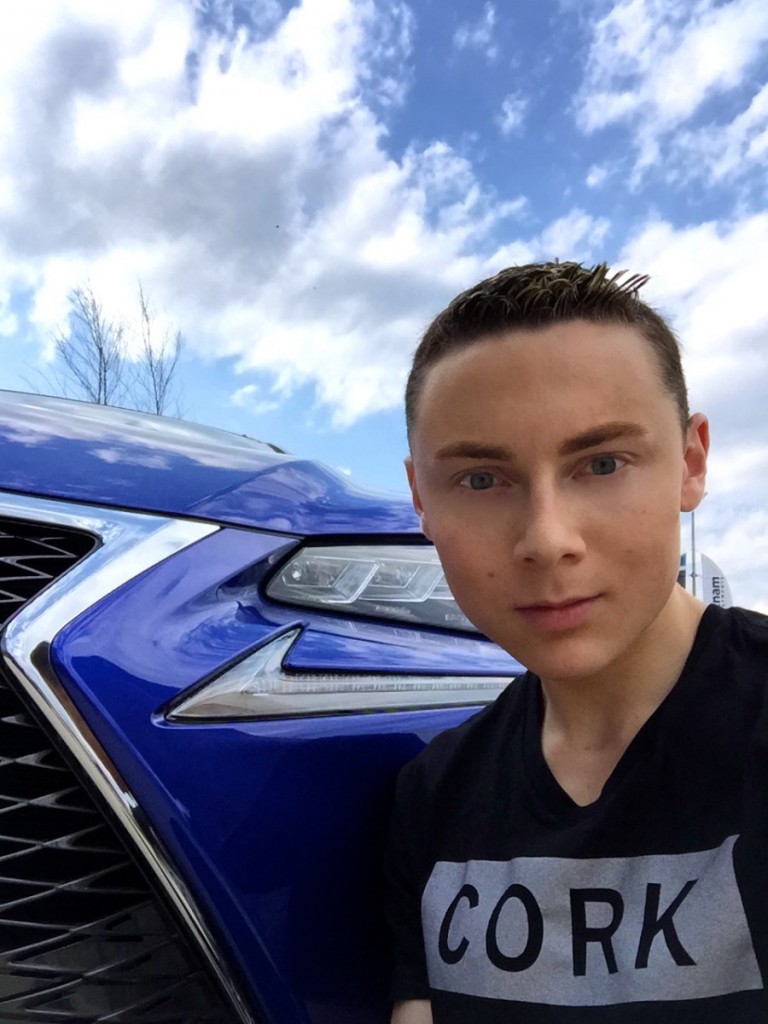 Brendan Saur:  Editor
Obsessed with cars since his toddler years, Brendan used to name every car one the road from his car seat in the back of his mother's Jeep, primarily relying on head- and taillights as identifiers in his pre-literate years. Brendan has also been an avid collector of 1/18 scale car models since around age 3 and of vintage car brochures since his early-teens. He hopes to some day be fortunate enough to start a collection of life-size cars.
A recent graduate of Suffolk University, Brendan possesses a Bachelor's in Business Administration and Marketing. He's currently interning at a Marketing and PR agency in Boston, but still makes plenty time for his lifelong passion for cars.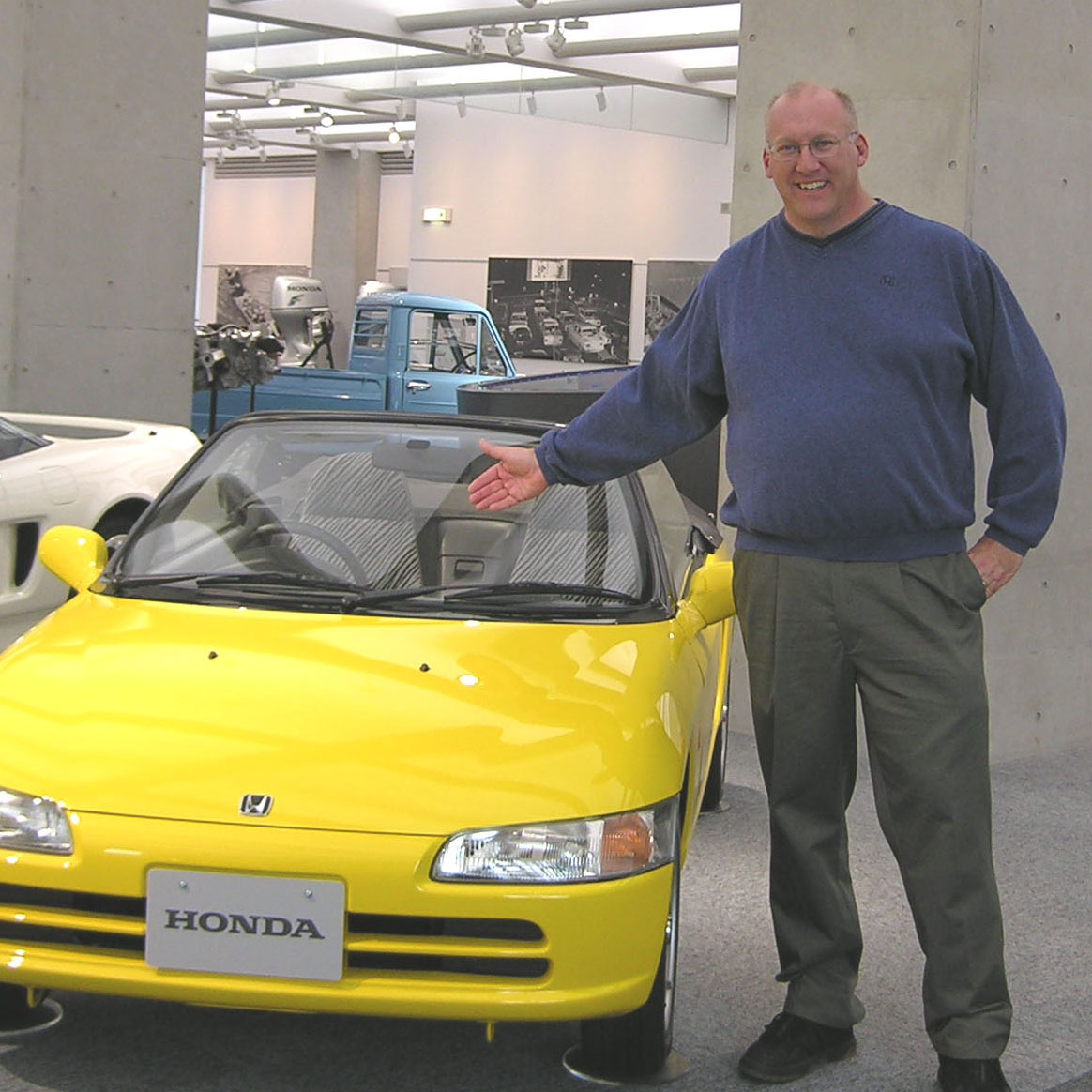 Dave Skinner: Contributing Editor
Over the years, Dave has worked as a truck driver, technician, emissions instructor and technical writer. Currently, he works in the LA area for a major automotive manufacturer. Living here exposes him to many rust free Curbside Classics, including the occasional 1970's Japanese or European survivor. His job also takes him to Japan from time to time, where he has captured several interesting US and Japanese Curbside Classics.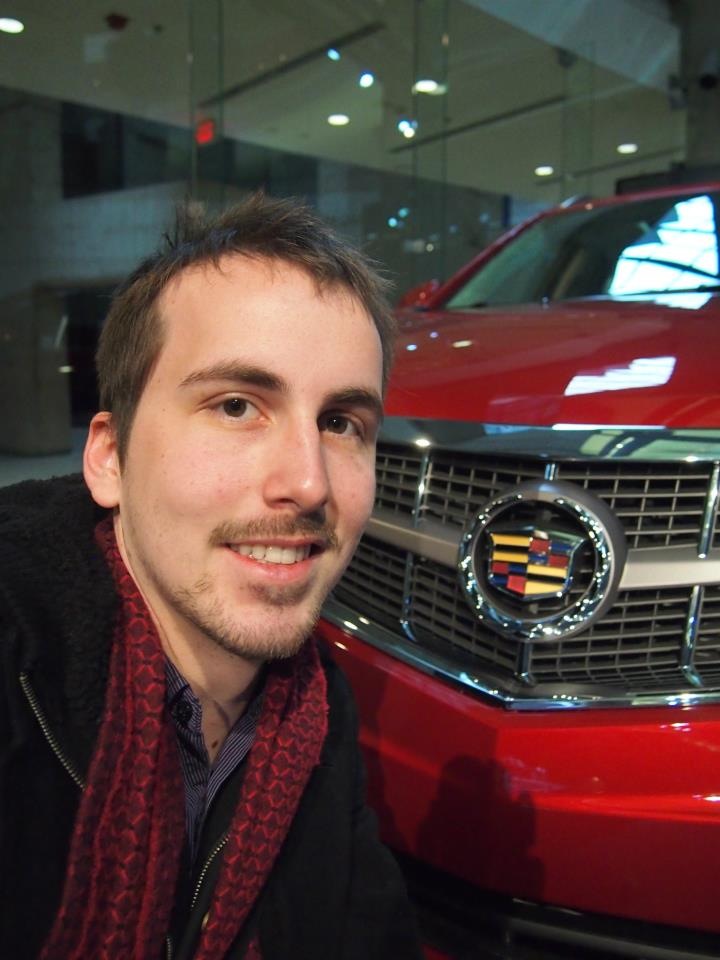 William Stopford: Contributing Editor
William Stopford hails from Brisbane in Queensland, Australia but has been living in his favorite city, New York City. Despite NYC boasting one of the world's best subway networks, he has missed having a car as from a young age, he has been fascinated with them. His preschool teacher once pulled him aside and asked him to bring something other than car magazines for show and tell as he was boring the other children. William is a Journalism/Marketing graduate and wants to work either in the nonprofit sector, or in automotive journalism or the automotive industry.