(first posted 11/13/2011)     A little while back, we took a hard look at hardtops, including the last affordable genuine hardtop sold in the US. And we touched on how the Japanese adopted the four door hardtop as the orphan that Detroit tossed aside. Some were genuine pillarless hardtops, but the hardtop "look" swept the industry, with frameless glass and narrow B pillars as well concealed as possible. No one took up the theme more fervently than Subaru, although they've dropped their frameless doors recently too.  Perhaps the most effective exponent of the faux-hardtop school sent stateside was the Acura Vigor, also known as the Honda Vigor in Japan, from where it made its very brief and ill-fated excursion to the land of hardtop inventors.
The Vigor was closely related to the V6 engined Legend (gen 2), and was the third generation of Vigor in Japan, developed largely to sell in the Honda Verno dealerships, unlike the Legend, which was sold in Honda Clio dealerships.  (the Japanese domestic market is a bit complicated). It has a five cylinder engine mounted longitudinally.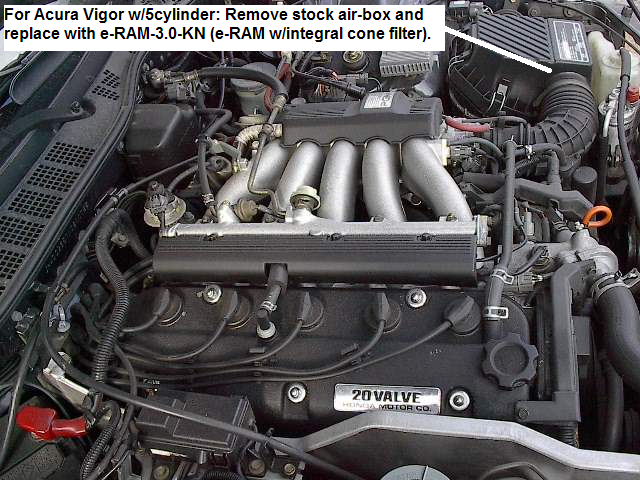 And with its transmission mounted (somewhere) below the engine, the five cylinder, essentially an Accord engine with an extra cylinder and a balance shaft, was able to sit quite far back in the engine compartment, resulting in near 50/50 weight distribution.
Anyway, it was thought that Acura could put the Vigor to use, slotting it between the pocket-rocket Integra and big Legend; a way to compete with the BMW 3 Series, with a lower price tag. And of course, Lexus was making hay with its ES300. Time to jump in indeed.
But the Vigor's assault on this lucrative bot hotly contested segment of the market did anything but live up to its name. Should have been called the Tepid. Which is how some reviews at the time felt about it.
It wasn't as roomy, comfy and "premium" feeling as the Lexus, and it just didn't click with the BMW crowd. The 3 Series and the ES300 bracketed that segment perfectly, leaving no room for a hybrid of the two in the middle. After a short three-year run, the Vigor was history, to be replaced by the better-received Acura TL.